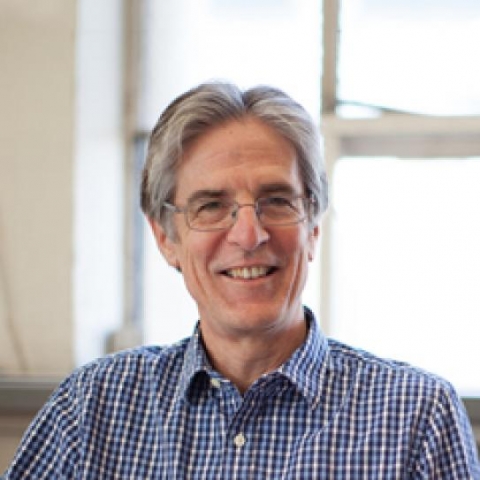 Date:
Thursday, April 11, 2019 - 4:00pm
Speaker:
David Pine – New York University
ABSTRACT: 
Colloidal particles functionalized with DNA open new strategies for colloidal self-assembly. Particles can be coated with one or more DNA "sticky ends" that can be programmed to hybridize at different temperatures. Particles can be either uniformly coated with DNA or coated on well-defined patches with different "valence". Of these, valence 2, which form chains, and valence 4, which coordinate tetrahedrally, are particular interesting. In addition, we also make Janus particles with varying patch size. Using these different particles, we demonstrate how to make new crystal structures, including diamond and pyrochlore, new surfactant-like micelle structures like chains, surface-catalyzed rings, and lamellae.
BIO:
David Pine is Silver Professor of Physics and Chair of the Department of Chemical and Biomolecular Engineering at New York University. Prior to assuming his appointment at NYU, he was Professor and Chair of Chemical Engineering and Professor of Materials at UC Santa Barbara. Before that, he was a Staff Physicist at Exxon Corporate Research and an Assistant Professor at Haverford College. He is broadly interested in soft materials, light scattering, and optical materials. Current research interests include non-equilibrium phase transitions, self-assembly of colloids and emulsions, DNA-coated particles and programmed self-assembly, colloids with directional interactions, colloidal glasses, and photonic materials. He is a Fellow of the American Physical Society, the American Association for the Advancement of Science, and the American Academy of Arts and Sciences.