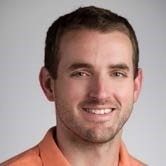 Date:
Friday, August 25, 2017 -

9:00am

to

10:00am
Speaker:
Joshua Schaidle - Co-Director of the Chemical Catalysis for Bioenergy Consortium Manager, Thermochemical Biomass Conversion Platform, National Bioenergy Center National Renewable Energy Laboratory
Abstract:
To accelerate the commercialization of biomass-derived fuels and chemicals, integrated catalysis and process R&D is needed. This presentation will provide an overview of NREL's thermochemical biomass conversion platform and will discuss in detail two biomass conversion pathways, catalytic fast pyrolysis and indirect liquefaction. The sustainability and economic viability of these pathways will be covered, and the role of catalyst development in advancing the state of technology will be highlighted. Specifically, a combined experimental and computational approach is employed to design catalytic materials that enable lower-cost biofuel production. Lastly, a new tool for expanding early-stage catalyst design criteria will be discussed.
BIO:
Josh Schaidle is the co-director of the Chemical Catalysis for Bioenergy (ChemCatBio) Consortium and is the manager of the thermochemical biomass conversion platform within the National Bioenergy Center at the National Renewable Energy Laboratory. Research within this thermochemical conversion platform ranges from atomistic-scale modeling of catalytic surfaces and reactor flow dynamics to pilot-scale validation of biomass-to-fuels processes coupled with techno- economic analysis and life cycle assessment. Josh received his B.S. in Chemical Engineering from the University of California, Santa Barbara in 2006 and his Ph.D. in Chemical Engineering from the University of Michigan in 2011, with a concentration in environmental sustainability. He has  worked extensively on both gasification and pyrolysis pathways, leveraging his expertise in catalyst design and development with special emphasis on combining experimental and computational efforts.
Sponsored by the Mellichamp Academic Initiative in Sustainability