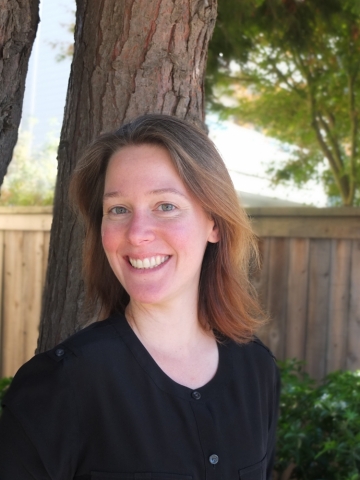 Date:
Friday, February 10, 2017 - 4:00pm
Speaker:
Brandi Cossairt - University of Washington
Abstract:
Our research seeks to address fundamental challenges in the field of inorganic chemistry, specifically controlling the composition, structure and function of nanoscale light absorbers and molecular catalysts, and controlling the interactions between them.  This talk will focus primarily on our efforts to understand the precursor conversion reactions, nucleation and growth mechanisms, and approaches to the post-synthetic transformation of indium phosphide quantum dots for use in solid-state lighting and displays. This research has catalyzed a number of new areas of investigation including the synthesis of other pnictide-based nanomaterials for use in light harvesting and catalysis that will also be discussed.
Bio:
Assistant Professor Brandi Cossairt was born and raised in Miami, Florida.  She is a first-generation college graduate, having obtained her B.S. in Chemistry from the California Institute of Technology in 2006.  Brandi went on to pursue graduate studies at the Massachusetts Institute of Technology under the guidance of Professor Christopher C. Cummins and was awarded her Ph.D. in 2010.  She then continued her academic career as an NIH NRSA Postdoctoral Fellow at Columbia University between 2010 and 2012 working with Professor Jonathan Owen.  Brandi joined the Department of Chemistry at the University of Washington as an Assistant Professor in July of 2012.  She has received a number of awards for her research including a Sloan Research Fellowship, a Packard Fellowship, an NSF CAREER Award, a 3M Non-Tenured Faculty Award, and the Seattle AWIS Award for Early Career Achievement.
Sponsored by the Mellichamp Academic Initiative in Sustainability