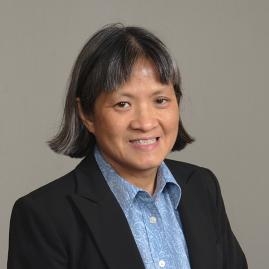 Date:
Tuesday, April 16, 2019 - 3:30pm
Speaker:
Jean Tom – Bristol-Myers Squibb
ABSTRACT 
The pharmaceutical industry continues to evolve to enable development of new therapies for patients as business priorities, healthcare policies and government regulations impact the industry. Innovations in biology, chemistry, and medicine contribute to the discovery of new targets and compounds. Chemical engineering can play a significant role in innovations to develop enabling processes early in the development cycle and then a robust manufacturing processes to support product launch. In developing small molecule drug candidates, the understanding of key unit operations in the chemical synthesis: reaction, separation, crystallization, drying drives the relationship between the process design space and the resulting critical quality attributes and process robustness. This talk will focus on some of the recent innovations which contribute to more efficient chemical process development: utilization of high throughput experimentation, applications of big data tools: multivariate and Bayesian analysis, machine learning, and data visualization techniques to develop robust design space for the final manufacturing processes, and modeling and process analytical tools to understand the fundamentals of some key unit operations.
BIO 
Dr. Jean Tom is the Group Director of Development Engineering in Chemical Development in the R&D organization of Bristol-Myers Squibb. At BMS, Her team generates process knowledge through lab experimentation, modeling, data visualization, and scale-up activities that enable technology transfer to manufacturing. Through these activities, she has led the successful commercial launch of 12 pharmaceutical products currently on the market, while advancing science and collaboration across the industry. 
Prior to joining BMS in 2006, Dr. Tom was at Merck Research Laboratories for 19 years where she held positions overseeing development projects, technology transfer, and pilot plant operations. 
Dr. Tom received her Ph.D. in Chemical Engineering at Princeton University in 1993. She holds B.S. degrees in Chemistry and Chemical Engineering and M.S degree in Chemical Engineering Practice from MIT. She is active in AIChE, Association Crystallization Technology, ABET and is a Fellow of AIChE and AIMBE.