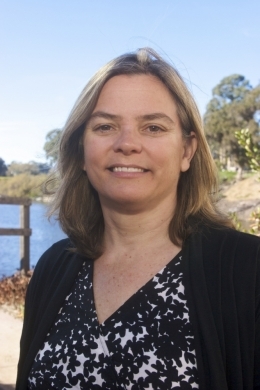 Date:
Monday, November 1, 2021 - 8:45am
Speaker:
Sherylle Mills Englander - UC Santa Barbara
ABSTRACT:
UCSB is well known for its groundbreaking research.  Our research often leads to innovations that are poised to make a profound impact as the foundation for commercial products and services, in addition to fundamental academic breakthroughs.  UCSB's innovations have been translated into lifesaving medical treatments, clean and efficient energy approaches, and a host of other applications that help solve the world's most critical issues. 
This seminar will discuss the basics of technology commercialization including patent basics, how industry evaluates academic discoveries, and the "inside baseball" of how UCSB transitions innovations to the commercial sector through its technology transfer licensing program
BIO:
Sherylle Mills Englander is the founding Director of the Office of Technology & Industry Alliances ("TIA") at the University of California, Santa Barbara.  TIA was established in 2005 to allow UCSB to manage its intellectual property and licensing activities on-campus, for the first time.  In addition to managing UCSB's intellectual property portfolio, TIA negotiates agreements with the for-profit sector to support and fund UCSB's research activities including research agreements, center affiliate programs, material transfer agreements and non-disclosure agreements.  Since Ms. Englander founded TIA, the UCSB intellectual property portfolio has grown by over 70% and currently consists of over 650 active inventions and software, including over 100 LED and laser lighting patents developed at UCSB's Solid State Lighting Energy and Electronics Center, which directed by the 2016 Nobel Laureate, Dr. Shuji Nakamura.  The total value of research funding agreements negotiated by TIA has increased from $7M to over $20M.  Licensing deal flow and income has also grown dramatically, with approximately 55% of the UCSB portfolio under a licensing arrangement and an average if 4-6 new startup tech companies founded on UCSB's intellectual property each year.   In 2016 and 2017, Ms. Englander was honored by the Pacific Coast Business Times as one of the Top 50 Women in Business on the Central Coast.
Ms. Englander initially joined UCSB in 1999 as its Director of Sponsored Projects.  Prior to her tenure at UCSB, Ms. Englander served as an intellectual property license negotiator at the Smithsonian Institution and as an entertainment litigation attorney at the law firms of Katten Muchin Zavis & Weitzman and Belin Rawlings & Badal in Los Angeles.  Ms. Englander holds a juris doctorate from the University of California, Berkeley, School of Law and a Bachelor's of Music in flute performance from the Eastman School of Music.