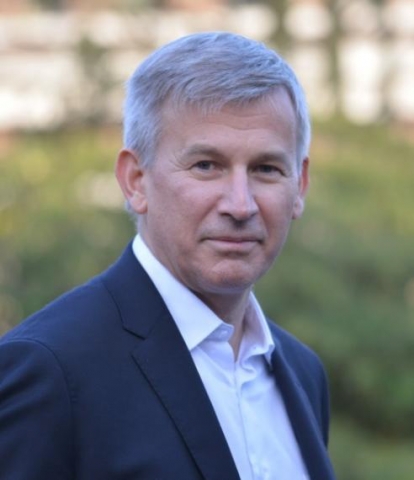 Date:
Thursday, April 6, 2017 - 4:00pm
Speaker:
Prof. François Reniers - Université Libre de Bruxelles, Belgium
Abstract:
Cold, atmospheric plasmas are non-thermal plasmas where highly reactive energetic species, generated mostly by electron impact and collisions with metastables, can exist at room temperature. These reactive species can be used to treat surfaces, deposit coatings, decompose toxic substances, and carry out novel gas phase chemistry. In this talk, I will give an overview of atmospheric pressure plasmas and then highlight several applications, including: (1) synthesis of organic coatings, through a combined study of the plasma phase with mass spectrometry and coating chemistry by XPS; (2) modifying the biocompatible properties of plasma-based PEG coatings; (3) chemical and structural modification of surfaces to achieve superhydro-philicity or phobicity; (4) easy synthesis of metal nanoparticles (Pt, Ag, Au,….) for fuel cells and antibacterial surfaces; and (5) plasma conversion of CO2/CH4 mixtures. 
Bio:
Prof. François Reniers holds chairs of general chemistry and plasma chemistry at the Université Libre de Bruxelles (ULB), Belgium. He received his PhD in 1991 from ULB (Chemistry - surface analysis), and did a post-doc at UC Berkeley in the Somorjai group. He was also Vice Rector for Academic policy and for Research at ULB, as well as served as the Dean of the Faculty of Sciences. Prof. Reniers has an active group of 15 researchers focusing on atmospheric pressure plasma chemistry and technology; he is involved in various research projects dedicated to fundamental understanding of plasma chemistry and its application to industry. His group designs and uses all types of plasma sources (dielectric barrier discharges, RF torches, and microplasmas) from laboratory to preindustrial scales.