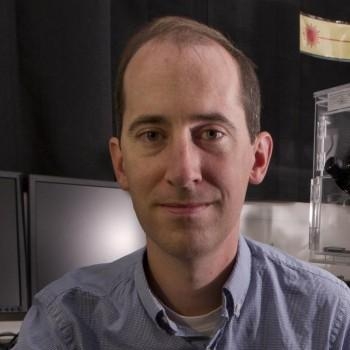 Date:
Tuesday, April 26, 2016 - 4:00pm
Speaker:
Alex Dunn - Stanford University
Abstract:
Understanding how millions of cells work together to build living tissues represents a central challenge in tissue engineering. Here I describe our work to understand the protein-based molecular machines that cells use to sense and transduce mechanical force at cell-cell and cell-matrix adhesions. We used a single-molecule optical trap assay to determine a probable mechanism by which cells sense mechanical stretch at cell-cell contacts, a physical cue that is thought to be central in controlling tissue growth and patterning. In related work, we developed fluorescent molecular tension sensors to visualize the nanometer-scale structures that link cells to the extracellular matrix. We find that individual integrins exert relatively modest forces, consistent with a collective model for cellular force generation and force sensing. These observations, together with those from projects investigating the biophysical basis for the sense of touch and cell motility in three-dimensional matrices, suggest deep commonalities in how cells may detect and respond to mechanical cues in a wide variety of physiological circumstances.
Bio:
Alex Dunn is an Assistant Professor in the Department of Chemical Engineering at Stanford University. His research focuses on understanding how living cells sense mechanical stimuli, with particular interests in stem cell biology and tissue engineering. Dr. Dunn worked as a postdoctoral scholar with James Spudich in the Department of Biochemistry at the Stanford University School of Medicine. He received his Ph.D. at the California Institute of Technology under the direction of Harry Gray, where his work focused on understanding the catalytic mechanism selective C-H bond oxidation by cytochrome P450 enzymes. His work has been recognized with numerous awards, including the Hertz Fellowship, Jane Coffin Childs Postdoctoral Fellowship, the Burroughs Wellcome Career Award at the Scientific Interface, and NIH Director's New Innovator Award.