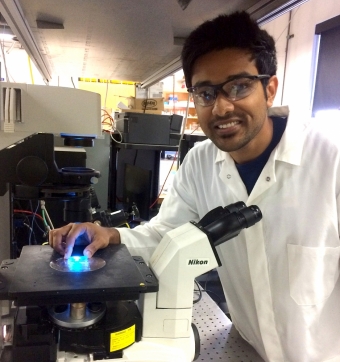 The Schlinger Fellowship for Excellence in Chemical Engineering Research has been awarded by the faculty of the Department of Chemical Engineering to Anirudha Banerjee for the period 2017-18, as evidenced by publications, submitted manuscripts or other measures of impact. 
"Applications for the fellowship were extremely impressive, and I congratulate all of the applicants for representing our department at the highest level of performance," said M. Scott Shell, Department of Chemical Engineering Professor and Vice Chair for Graduate Education.
Established through a generous gift from Warren and Katharine Schlinger, the award recognizes outstanding accomplishments in doctoral research in Chemical Engineering. The Fellowship is open to all graduate students in their fourth or fifth year of the doctoral program in the Chemical Engineering Department at UC Santa Barbara, and is not restricted to any particular areas of research.
"The UCSB ChE Department is known for its excellent graduate program and quality of research, and I feel honored to be recognized among such a talented group," Banerjee said. "This recognition and support definitely motivates open-ended research and encourages one to push their boundaries even further, and it will give me flexibility to explore other interesting aspects of my project and the confidence to keep pursuing my ideas!"
Banerjee is part of the Squires Research Group, and advanced to the semi-finals of the UCSB Grad Slam, in April 2017. His research broadly covers the filed of soft matter physics and electrokinetic phenomena.
"Specifically, I'm trying to design and engineer a new and versatile concept to enable tunable, non-equilibrium colloidal interactions that are particle surface dependent, may last for thousands of seconds, and extend hundreds of times farther than is currently possible," Banerjee shared.
One of the more challenging aspects of the research is determining industrial or technological applications with a concept of millimeter scale colloidal interactions that so new, yet, "it also puts us in a unique position to explore possibilities in the realm of soft matter that have either been challenging to implement, or have not yet been investigated," said Banerjee. 
The Squires Group works in various areas of micro-scale fluid mechanics and transport science - microfluidics and electrokinetics; active, nonlinear and interfacial microrheology of complex materials; polymer and nanoparticle dynamics and sensing. Current theoretical and experimental projects include non-linear (induced-charge) electrokinetic flows, nonlinear microrheology,interfacial microrheology,and interfacial mobility of nanoparticle and copolymer surfactants.
Professor Todd Squires, Department Vice Chair, focuses on the research areas of Materials and Interfaces, and Modeling, Theory and Simulations. Professor Squires is a 2015 Elected Fellow of the American Physical Society, and has received the 2013 Mid-Career Award from the American Electrophoresis Society, 2010 Pierre Gilles de Gennes Prize, 2009 Francois Frenkiel Award for Fluid Mechanics, 2009 Camille Dreyfus Teacher-Scholar Award, 2008 Beckman Young Investigator, and 2007 NSF CAREER Award.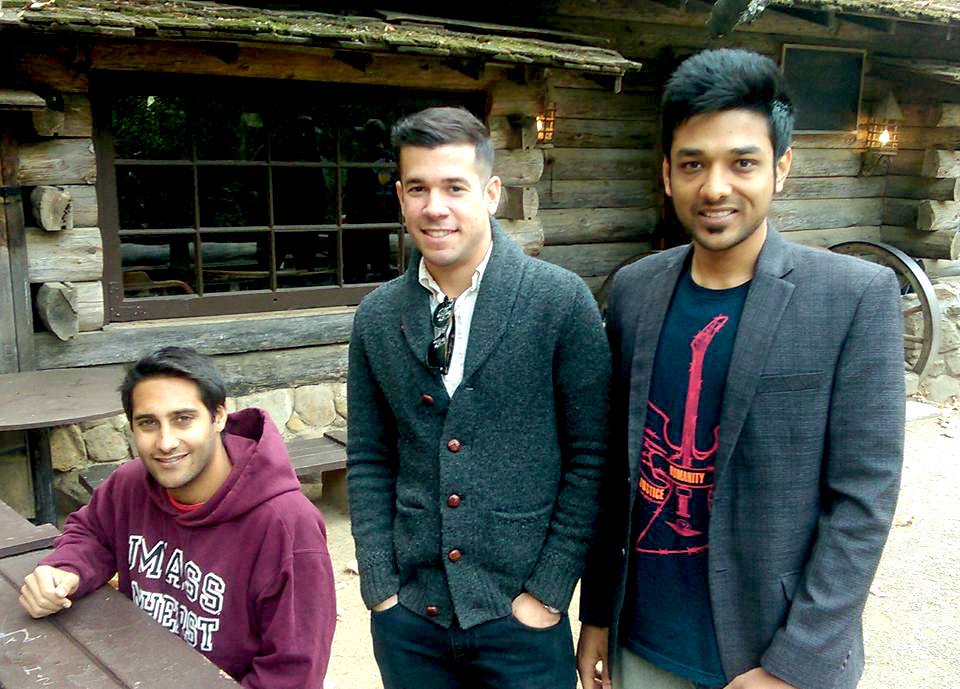 Banerjee also has a strong interest in music, and in his spare time enjoys spending time exploring new genres of music and playing them on his drum kit. He also enjoys spending time with his friends, traveling, and visiting his brother in the Bay Area. This balanced life and the UC Santa Barbara campus resources provides the avenue for succcess, where he recommends incoming graduate students be proactive about their research right from the start. 
"Wishing Anirudha and all of our graduate students continued creativity, discovery, and success in their doctoral studies," said Professor Shell. ChE
Melissa Walker is the Communications Coordinator for the Department of Chemical Engineering.