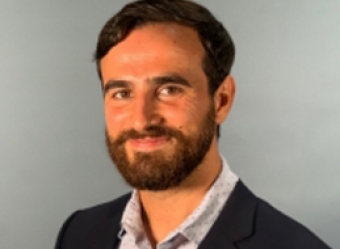 UC Santa Barbara Chemical Engineering postdoctoral researcher Joaquin Resasco, 29, joins the Forbes magazine 2020 list of 30 Under 30 in the Science category, joining 600 young entrepreneurs in 20 categories. 
Resasco of the Christopher Group forsees a future where the chemicals relied upon in modern life will come by way of green methods, sustainable processes and renewable sources.
"This is a great recognition of Joaquin's accomplishments early in his career, along with the significant potential of his future research," Christopher said. "Joaquin is a deep thinker and I expect interesting and impactful science and engineering research to continue to come from his work."
Resasco chose UC Santa Barbara specifically to learn from Professor Christopher's expertise with catalytic materials — a class of materials that enable chemical reactions without themselves being consumed by the reaction. 
"Catalysis fascinates me because it allows you to use an understanding of what is happening at a molecular level to control large-scale industrial processes," Resasco said. "At a place like UC Santa Barbara, I can work on cutting edge research in catalysis and contribute to next-generation sustainable solutions."
> Click here to read more on this honor at Forbes.
> Click here to read more on this honor at UC Santa Barbara's The Current.
–Melissa Walker is the Communications Coordinator for the Department of Chemical Engineering.