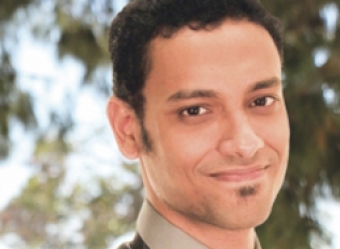 The National Institute of General Medical Scienes awarded Department of Chemical Engineering Professor Arnab Mukherjee with the Maximizing Investigator's Research Award (MIRA) (R35). 
This program's goal is to provide exceptionally stable funding for "the  nation's highly talented and promising investigators," by providing investigators with greater stability and flexibility. 
Established investigators and new and early stage investigators generally receive MIRA grants for five years, to enhance scientific productivity and the chances for important breakthroughs. 
Read more about Professor Mukherjee's achievement and research, Illuminating the Dark Matter.
Melissa Walker is the Communications Coordinator for the Department of Chemical Engineering.