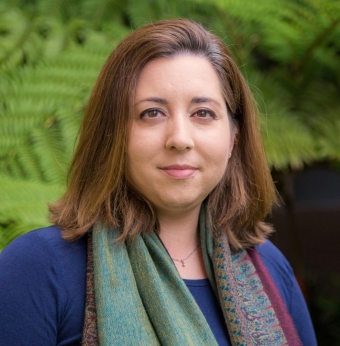 Thursday, October 5, 2017
UC Santa Barbara Department of Chemical Engineering Professor Michelle O'Malley, PhD, was named one of six "Rising Stars" by the Women Chemists Committee of the American Chemical Society.
The award was established in 2011 to promote the retention of women in science, and the selection is a distinct honor of professional accomplishment among chemists within the ACS.
"It's wonderful to be recognized by the ACS WCC as a 'Rising Star.' I am honored to be included among this year's awardees, which come from a diverse cross-section of the chemical workforce," O'Malley shared. "This award is meant to recognize young women who have emerged as early leaders in their field. I hope to continue to live up to this standard, and to leverage my position to encourage other young women to become leading chemical engineers."
Professor O'Malley was nominated for the Rising Star Award by Rachel Segalman, UC Santa Barbara Chemical Engineering Department Chair and Edward Noble Kramer Professor, and Kristala Jones Prather of MIT, who provided a second letter of nomination.

O'Malley has been invited to join her six fellow winners for an award presentation in New Orleans, Louisiana, on March 19, 2018, and plans to attend the 255th National Meeting and Exposition of the ACS.
She and the other award recipients will be provided a forum to present their work during the awards symposium. 
Her abstract for the event will, "address my research group's expertise in engineering microbial consortia, along with a description of my path towards academia," O'Malley said.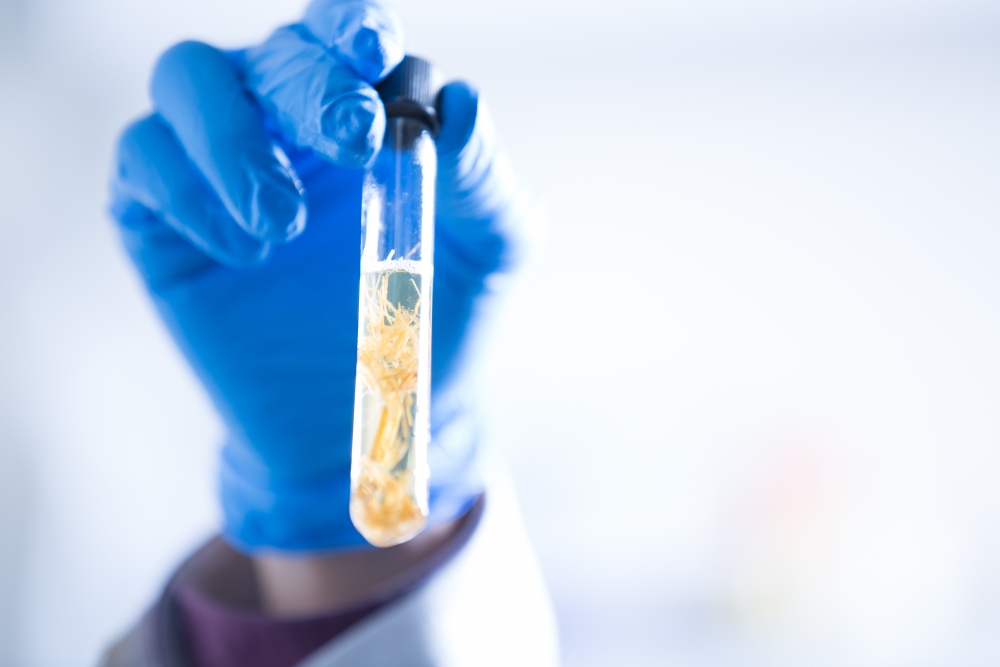 The work of the O'Malley group analyzes the function of anaerobic gut fungi and the potential benefits to bio-based pharmaceuticals and less expensive biofuels. Presently, biofuel is developed primarily from food crops that leads to increased competition for crops grown for fuel or food, which could be alleviated with a resourceful process for ethanol to be converted from sugars.
Current research in The O'Malley Lab includes analysis of innovative enzymes from anaerobic gut fungi, metabolic engineering for enhanced anaerobic cooperation, engineering of synthetic cellulose-degrading complexes (cellulosomes) for consolidated bioprocessing, and deciphering the structure­function relationship of membrane proteins within microbes.
"We are especially interested in deciphering how 'unwieldy' microbes in the environment perform extraordinary tasks," states The O'Malley Lab website. "Many of these microbes have no available genomic sequence and are exceptionally difficult to manipulate."   
The ACS award accompanies other recent honors for O'Malley, including the ACS Polymeric Materials: Science and Engineering Young Investigator Award in April, and she was named a Scholar by the Henry & Camille Dreyfus Foundation, in July, recognizing outstanding young faculty in the chemical sciences who have demonstrated excellence in research and a commitment to furthering education in the chemical sciences.
Professor O'Malley has also been honored with the 2016 Presidential Early Career Award for Scientists and Engineers, 2015 National Science Foundation CAREER Award, 2015 Cottage Health - UCSB Special Research Award, 2015 MIT Technology Review Top 35 Innovators Under 35, 2014 TechConnect Innovation Award, and 2013 U.S. Department of Energy Early Career Award.
O'Malley is an inventor of 4 patents/patent applications, including "Methods and Compositions for Redesigning Secreted Proteases for Therapeutic Use," "Bioproduction of Methyl Methacrylate," "Production of Biofuels from Novel Fungal Strains and Enzymes Derived Therefrom," and "Novel Polyketide Synthase Domains from Fungal Organisms."
She is also the author of over 30 scientific publications, with manuscripts published in Science, Nature Microbiology, and Nature Genetics, as well as, Metabolic Engineering, Frontiers in Microbiology, BMC Genomics, ACS-Chemical Biology, Anaerobe, Bioengineered, WIRES, and Biotechnology and Bioengineering.
And, in mid-July, the O'Malley Lab joined with the Joint BioEnergy Institute, a Department of Energy Bioenergy Research Center, to develop new bio-based products and paths towards renewable energy.
Professor O'Malley graduated from Carnegie Mellon University, with a BS in both Chemical Engineering and Biomedical Engineering, and a PhD from the University of Delaware in Chemical Engineering, followed by a USDA-NIFA Postdoctoral Fellowship at MIT in the Department of Biology Broad Institute.
The American Chemical Society is a nonprofit organization with main offices in Washington DC and Columbus, Ohio, and chartered by the United States Congress, with more than 156,000 members. ACS is the world's largest scientific society and a global leader in providing access to chemistry-related research through its multiple databases, peer-reviewed journals and scientific conferences. ChE
Melissa Walker is the Communications & Seminar Coordinator/Faculty Assistant for the Department of Chemical Engineering.