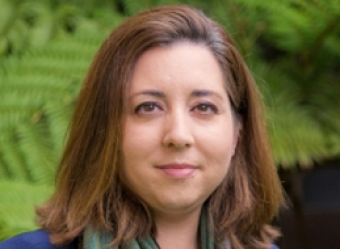 Department of Chemical Engineering Professor Michelle O'Malley, in collaboration with the Pacific Northwest National Laboratory (PNNL), was selected by the U.S. Department of Energy (DOE) for $2,25 million dollar funding towards new approaches to microscopic imaging of plants of microbes. 
The Office of Biological and Environmental Research within the Department's Office of Science sponsored the grants with the goal of advancing bioenergy research projects through a competitive peer review under the DOE Funding Opportunity Announcement, "Bioimaging Approaches for Bioenergy, selected Professor O'Malley and PNNL as one of six projects. 
More precise measuring of enzyme function, tracking of metabolic pathways, and monitoring of the transport of materials and signaling processes within and among cells are expected results essential to redesigning plants and microbes for bioenergy production towards a better understanding of metabolic processes at the cellular and subcellular level.
Melissa Walker is the Communications Coordinator for the Department of Chemical Engineering.