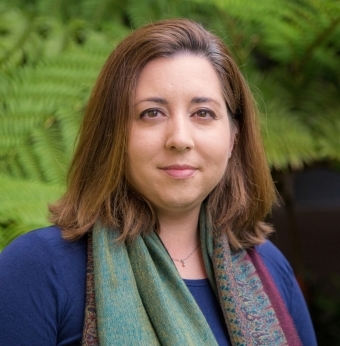 Wednesday, January 13, 2016
Professor Michelle O'Malley has been awarded the National Science Foundation's CAREER Award!
Her proposed work "CAREER: Designing Synthetic Anaerobic Communities for Bioproduction" will construct new partnerships between microbes that are inspired by natural anaerobic consortia.
The CAREER award, said O'Malley, will allow her and her research group to decipher how nature pairs microbes together, enabling them to build partnerships between microbes that wouldn't normally see each other in nature. "This would open the way for new bioprocessing technologies where multiple microbes become specialists that 'divide and conquer' difficult tasks," she said.
Forthcoming applications of this research include engineering anaerobic digestors, production of fuels and commodity chemicals from waste materials and discovery of new natural products. The project also includes a collaboration with the Santa Barbara Zoo, and a science program for economically disadvantaged students in the community.
The NSF's Faculty Early Career Development (CAREER) Program is a foundation-wide activity that offers the National Science Foundation's most prestigious awards in support of junior faculty who exemplify the role of teacher-scholars through outstanding research, excellent education and the integration of education and research within the context of the mission of their organizations. Such activities should build a firm foundation for a lifetime of leadership in integrating education and research.
Read the full story: The UCSB Current: Gut Instinct - UCSB chemical engineer Michelle O'Malley receives a CAREER award from the National Science Foundation