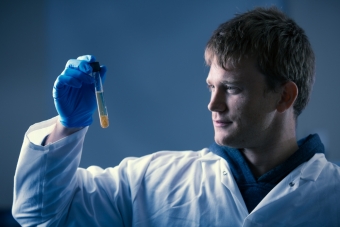 Thursday, October 5, 2017
The faculty of the Department of Chemical Engineering has selected and awarded St. Elmo Wilken the Dow Discovery Fellowship for the period 2017-20, based on merit, academic standing, and faculty recommendations. 
Wilken is honored to receive the Dow Discovery Fellowship recognition and the opportunities provided to further his research. 
"The award is an honor, and came as quite a surprise because I know the high quality of work done by my peers," Wilken said. "The award affords me more creative freedom to push the boundaries of science – something I'm very excited about. My main research focus is on developing predictive models of non-conventional fungi to enable the rational design of consortia systems for sustainable bioprocessing applications."
Wilken is strongly influenced in his research by Professors Michelle O'Malley, PhD, and Linda Petzold, PhD, with his research work, "centered around the synthesis of their two fields." 
Professor O'Malley was recently named one of six "Rising Stars" by the Women Chemists Committee of the American Chemical Society, and the work The O'Malley Lab focuses on Bioengineering, and Energy, Efficiency & Sustainability, including analysis of innovative enzymes from anaerobic gut fungi, metabolic engineering for enhanced anaerobic cooperation, engineering of synthetic cellulose-degrading complexes (cellulosomes) for consolidated bioprocessing, and deciphering the structure function relationship of membrane proteins within microbes.
"Professor O'Malley is a world expert in experimental techniques that are used to characterize anaerobic gut fungi," Wilken said. "Her guidance has been critical in understanding and leveraging multi-omic datasets to develop mechanistic models of the fungi."
Computational Science and Engineering Research is the focus of work in The Petzold Group, engaging modeling, analysis, simulation and software, applied to multiscale, networked systems in biology, materials, and social networks. 
"Professor Petzold is on the cutting-edge of data driven biological model development," Wilken said. "Her expertise is invaluable because of the high degree of complexity inherent to biological model development."
Wilken's began his project with a background in control engineering, and has found the collaborative environment at UC Santa Barbara has made understanding some of the complexities in his research significantly easier. 
"The most interesting aspect of my project is the incredible complexity of biological systems, which is something I was very unfamiliar with prior to my time at UCSB," said Wilken.
One of the more challenging aspects he finds in his research is in an area of active research, due to its difficulty.  
"The biggest challenge with my project is refining some of the tools bio-engineers use to understand microbial dynamics to make them amenable to in silico design," Wilken said. 
Previous Dow Discovery fellows include, Preshit Dandekar 2012-15 (Doherty Group), Nikolai Petsev 2013-16 (Shell Group and Leal Group), Richard Hermann 2015-18 (Gordon Group), and now, Wilken 2017-20. 
"The fellowship competition this year received an impressive cohort of exceptional applications," said M. Scott Shell, Department of Chemical Engineering Professor and Vice Chair for Graduate Education. "Wishing St. Elmo, and all of our graduate students, continued creativity, discovery, and success in their doctoral studies."
Wilken advises new incoming graduate students that they meet with as many professors as possible in the first quarter.
"Especially outside of your field, because the most interesting collaborations typically come about in this manner," Wilken recommends. "Try to challenge yourself and pick up a project outside of your comfort zone."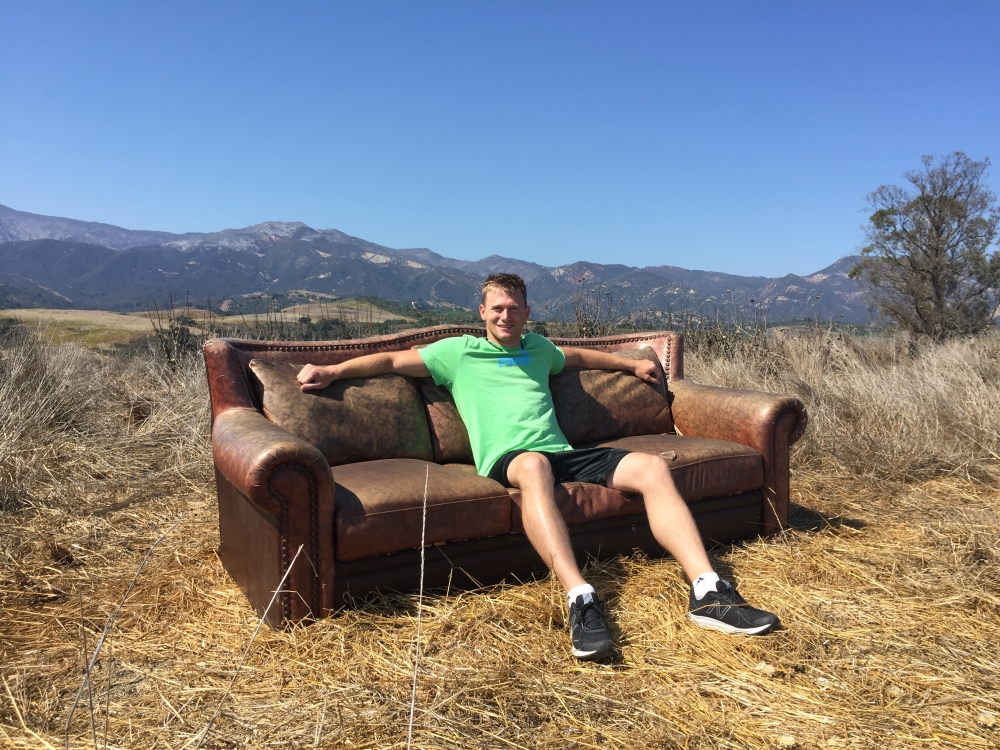 When he's not working in the lab, Wilken enjoys time outdoors surrounded by the local scenery.  
"I have recently picked up cycling as a sport," Wilken shared. "Santa Barbara is a real mecca for road biking because of the beautiful mountains and ocean that sandwich the bicycle paths." 
And, he has another hobby that ties back into his main passion and research interests.  
"In my spare time I also try to come up with as many fungi related puns as possible," Wilken said. "They are a real hit at group meetings!" ChE
Melissa Walker is the Communications Coordinator for the Department of Chemical Engineering.