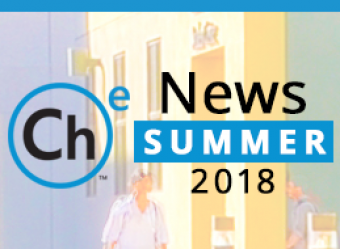 Check out our Summer E-Newsletter!
UC Santa Barbara Chemical Engineering faculty and students continue to make great strides throughout the summer.
Recognizing faculty member, Professor Songi Han, awarded the prestigious BPS Innovation Award, faculty profiles on Associate Professor Phillip Christopher and Assistant Professor Arnab Mukherjee, student Alexander Khechfe, Tirrell Award for Distinction in Undergraduate Research, and the new BioEngineering building.
Click on the link below to view the e-newsletter and feature stories!
UC Santa Barbara Chemical Engineering summer 2018 E-Newsletter