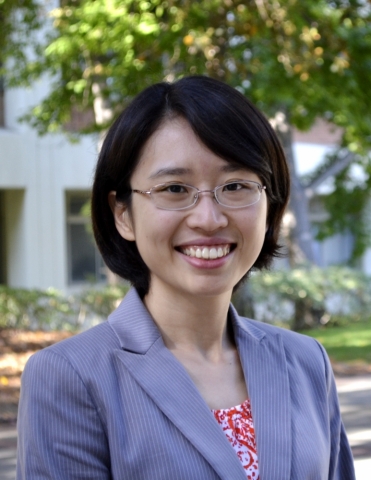 Date:
Tuesday, April 23, 2019 - 4:00pm
ABSTRACT:
The adoptive transfer of T cells expressing chimeric antigen receptors (CARs) has demonstrated clinical efficacy in the treatment of advanced cancers, with anti-CD19 CAR-T cells achieving up to 90% complete remission among patients with relapsed B-cell malignancies. However, challenges such as antigen escape and immunosuppression limit the long-term efficacy of adoptive T-cell therapy. Here, I will discuss the development of next-generation T cells that can target multiple cancer antigens and resist immunosuppression, thereby increasing the robustness of therapeutic T cells against tumor defense mechanisms. Specifically, I will discuss the development of multi-input receptors and T cells that can interrogate intracellular antigens. I will also discuss the engineering of T cells that can effectively convert TGF-beta from a potent immunosuppressive cytokine into a T-cell stimulant. This presentation will highlight the potential of synthetic biology in generating novel mammalian cell systems with multifunctional outputs for therapeutic applications.
BIO:
Yvonne Chen is an Assistant Professor in the Department of Chemical and Biomolecular Engineering at the University of California, Los Angeles. The Chen Laboratory focuses on applying synthetic biology and biomolecular engineering techniques to the development of novel mammalian-cell systems, particularly cell-based immunotherapy for cancer. Prior to joining the Department of Chemical and Biomolecular Engineering at the University of California, Los Angeles in 2013, Yvonne was a Junior Fellow in the Harvard Society of Fellows. Yvonne has been a recipient of the NIH Director's Early Independence Award, the Hellman Fellowship, the ACGT Young Investigator Award in Cell and Gene Therapy for Cancer, and the NSF CAREER Award. She is also a Member Researcher in the Parker Institute for Cancer Immunotherapy. Yvonne earned her Ph.D. in Chemical Engineering from the California Institute of Technology, and completed postdoctoral training at the Center for Childhood Cancer Research within the Seattle Children's Research Institute, and at the Department of Systems Biology at Harvard Medical School. She received her B.S. in Chemical Engineering from Stanford University.