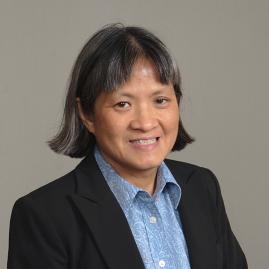 Date:
Monday, April 15, 2019 - 4:00pm
Speaker:
Jean Tom – Bristol-Myers Squibb
ABSTRACT
This seminar will reflect on my career as a process development chemical engineer in the pharmaceutical industry. While one's chemical engineering degrees provide one with the technical basis to contribute to solving the industrial problems and challenges, there are many things not formally taught which can drive one's professional development, career path, and overall success in industry. Some of these lessons cover expectations for new employees, work-life tradeoffs, leadership development, and the non-technical "soft skills" related to communications and self-awareness.
BIO
Dr. Jean Tom is the Group Director of Development Engineering in Chemical Development in the R&D organization of Bristol-Myers Squibb. At BMS, Her team generates process knowledge through lab experimentation, modeling, data visualization, and scale-up activities that enable technology transfer to manufacturing. Through these activities, she has led the successful commercial launch of 12 pharmaceutical products currently on the market, while advancing science and collaboration across the industry. 
Prior to joining BMS in 2006, Dr. Tom was at Merck Research Laboratories for 19 years where she held positions overseeing development projects, technology transfer, and pilot plant operations. 
Dr. Tom received her Ph.D. in Chemical Engineering at Princeton University in 1993. She holds B.S. degrees in Chemistry and Chemical Engineering and M.S degree in Chemical Engineering Practice from MIT. She is active in AIChE, Association Crystallization Technology, ABET and is a Fellow of AIChE and AIMBE.