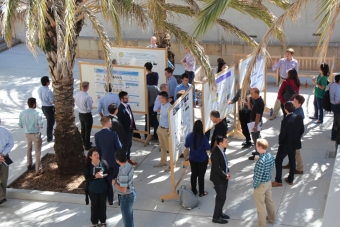 Tuesday, October 10, 2017
UC Santa Barbara's Department of Chemical Engineering gathered students, faculty, and industrial representatives on campus for the 10th Annual Amgen-Clorox Graduate Student Symposium, a one-day forum held on October 6. 
The day kicked off with welcome remarks from Rachel Segalman, Chemical Engineering Department Chair and Edward Noble Kramer Professor, who spoke of department honors and news. Segalman shared updates on the new Bioengineering Building opening the week of October 9, and highlighted various industrial collaborations with organizations and institutes ranging from Mitsubishi Chemical to the United States Department of Energy, Joint BioEnegy Institute, Dow, and more.
"This department is very active, both in an academic sense and also in terms of industrial collaborations," Segalman said. "And, many of you are in this room because of those collaborations with our groups and with our institutes."
An Industrial Keynote was shared by Shawn Walker, Amgen Director of Process Development, Synthetics Technologies and Engineering. 
Industrial attendees received a flash drive containing the abstracts and CVs of presenting students to enable future connections. Those in attendance included Amgen, Bristol-Myers Squibb, The Clorox Company, CooperVision, HRL Laboratories, Intel, Resonant Therapeutics, Sumimoto Chemical America, and YTC America.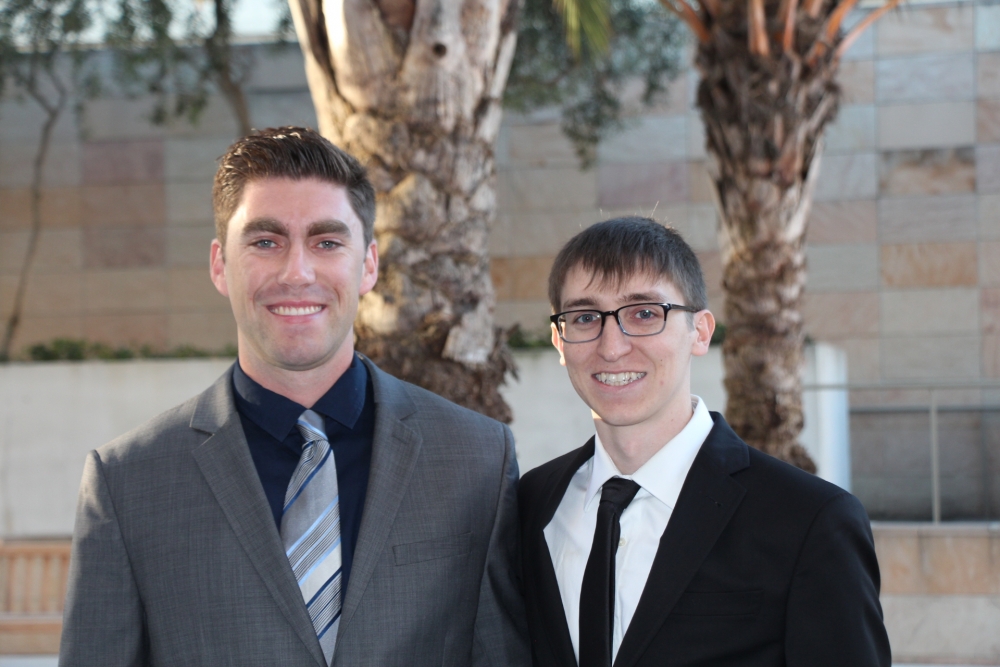 Professor Lynn M. Walker, who is on sabbatical on the UC Santa Barbara campus through the 2017 fall quarter from Carnegie Mellon University delivered the Academic Keynote talk.
The event was organized by a group of graduate students with co-chairs David Smith and Howard Dobbs, to provide an opportunity for students to present their research and networking opportunities to stimulate industrial collaborations and future employment opportunities. 
"This symposium is not only the capstone event for our graduate program, but also a crucial opportunity in which to transform one's research for a broader and real-world chemical engineering audience," said Smith. "It is the exchange of ideas and people between academia and industry that keeps the former relevant and the latter innovative, and in this respect, this year's symposium was a great success."
In addition to oral presentations by senior students throughout the day, there was a breakfast and lunch in the Engineering Sciences Building Courtyard, and dinner reception at the Mosher Alumni House.
A poster session after lunch also showcased work throughout the department. Congratulations to all of the presenters for outstanding talks and posters! For a list of all presenters and the events of the day, check out the schedule.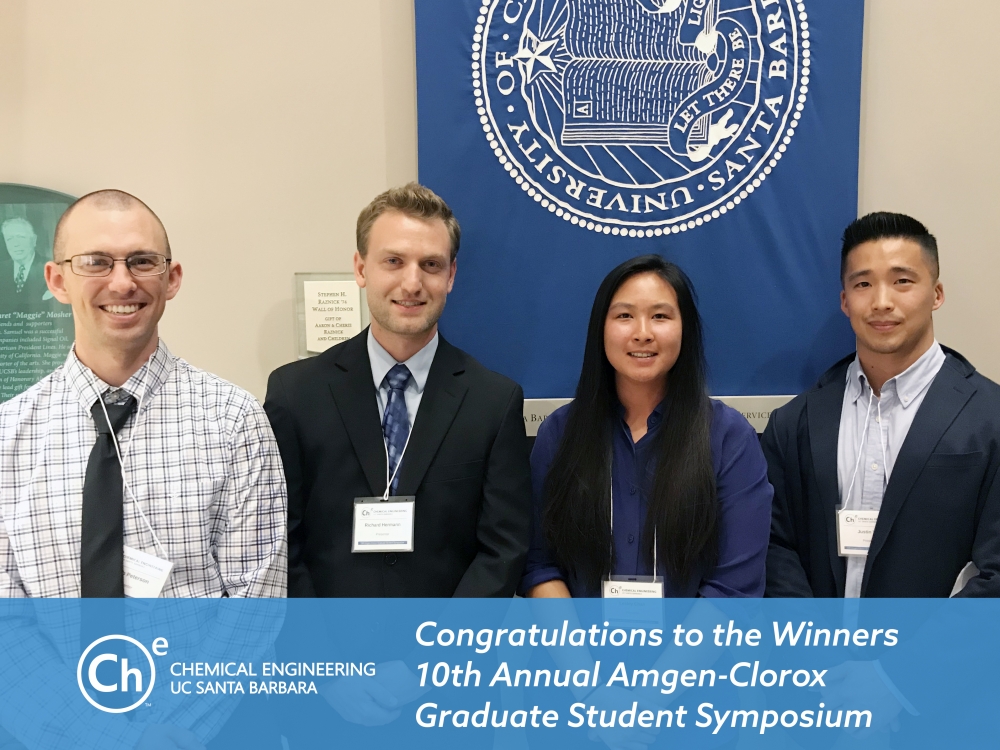 The winners of the best talk and best poster awards this year were:
BEST TALKS
Joseph Peterson - "Predictions for Non-Linear Flows of Polydisperse Blends"
Rich Hermann - "Nanoscale Chemical Interrogation of Surfaces Using Tip-Enhanced Near-Field Optical Microscopy"
BEST POSTERS
Lesley Chan - "Bio-Inspired Photonics for Broadband IR Devices and GaN/InGaN LEDs"
Justin Yoo - "Strategies to Engineer G Protein-Coupled Receptor Ligand Binding Properties"
Thank you to everyone who made the 10th Annual Amgen-Clorox Graduate Student Symposium a success! 
Information on past symposia can be found in our Event Archive.
Melissa Walker is the Communications & Seminar Coordinator/Faculty Assistant for the Department of Chemical Engineering.