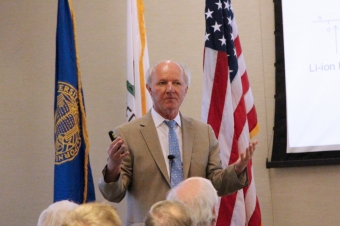 Wednesday, April 17, 2019
Professor Michael Doherty was honored during a lecture and celebration for his appointment to the Duncan and Suzanne Mellichamp Endowed Chair in Systems Engineering, on April 17, 2019, at Loma Pelona on the UC Santa Barbara campus. 
The afternoon began with a program and presentation by Professor Doherty, "The Rest of the Universe is Running on Hydrogen. Why Aren't You?", followed by a reception on the Loma Pelona Patio. 
Professor Doherty's honors and awards include the National Academy of Engineering in 2015, the E.V. Murphree Award for Industrial & Engineering Chemistry from the American Chemical Society in 2012, and the Alpha Chi Sigma Award for Chemical Engineering Research by the American Institute of Chemical Engineers in 2004. Additionally, he was named among the "One Hundred Chemical Engineers of the Modern Era" in 2008. 
Guests in attendance for the well attended event included donors Professor Duncan and Suzanne Mellichamp, Chancellor Henry T. Yang, College of Engineering Dean Rod C. Alferness, Department of Chemical Engineering Chair Professor Rachel A. Segalman, and faculty, staff, and students of engineering and other departments. 
The Duncan and Suzanne Mellichamp Endowed Chair in Systems Engineering is established through a generous gift from Professor Duncan and Suzanne Mellichamp H'09/MA'70. Duncan and Suzanne have endowed a total of 16 chairs at UC Santa Barbara, including three clusters of four chairs each for distinguished mid-career faculty to build new research initiatives in progams such as biology, globalization, sustainable chemistry, and mind and machine (artificial intelligence). Professor Mellichamp is a founding member (1966-67) of the UC Santa Barbara Department of Chemical Engineering faculty, having begun his professional career as a research engineer with the Textile Fibers Department of the DuPont Company. Suzanne is a retired elementary teacher, having taught regular and special education classes in a career spanning nearly 30 years. She earned an MA degree, 1970, from UCSB's Graduate School of Education, with an emphasis in studio art.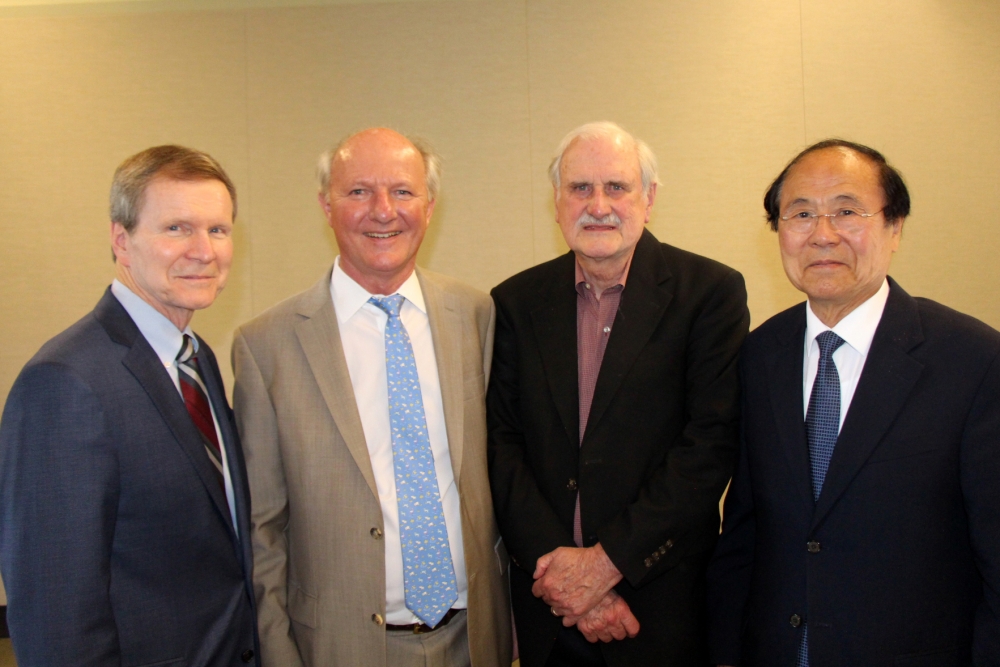 Photo from left fo right: Rod C. Alferness, Dean, College of Engineering, Mellichamp Professor of Systems Engineering Michael F. Doherty, Donor and Professor Duncan Mellichamp, and Chancellor Henry T. Yang. 
– Melissa Walker is the Communications Coordinator for the Department of Chemical Engineering. Photography by Melissa Walker.