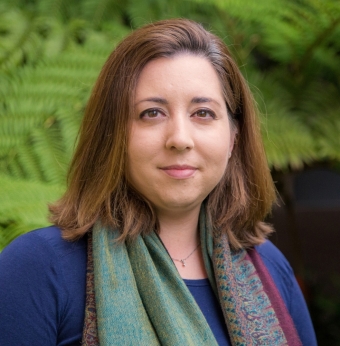 Professor Michelle O'Malley was named by MIT Technology Review as one of its 2015 "35 Innovators Under 35." The prestigious annual list honors exceptionally talented young technologists whose work has great potential to transform the world.
"I am honored to be recognized by MIT Tech Review as one of their Innovators Under 35," said O'Malley, who is considered by the publication as a pioneer in the field of nanotechnology and materials. "Each year this list features an impressive collection of individuals across diverse fields who are pushing the boundaries of science, engineering and technology. It's amazing to be counted among these remarkable people, and I look forward to translating our basic science discoveries into engineering solutions."
O'Malley studies anaerobic microbes and in her lab, they are more than just digesters of organic material. Whether in landfills, compost piles or in our bellies; these microbes are agents for new sources of energy and next-generation medicines.
Read more below: