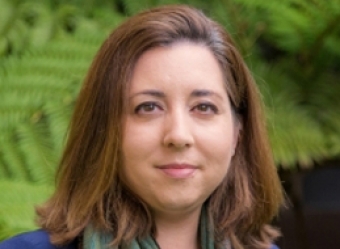 Monday, September 9, 2019
The 2020 American Society for Microbiology awards in research, education, and leadership, have recognized UCSB Department of Chemical Engineering Professor Michelle O'Malley with the ASM Award for Early Career Applied and Biotechnological Research. 
The award is presented to an early career investigator with distinguished research achievements in the development of products, processes, and technologies that have advanced the microbial sciences. 
The American Academy of Microbiology is the honorific leadership group within the ASM, the world's oldest and largest life science organization. The mission of the Academy is to recognize scientists for outstanding contributions to microbiology and provide microbiological expertise in the service of science and the public.
Melissa Walker is the Communications Coordinator for the Department of Chemical Engineering.