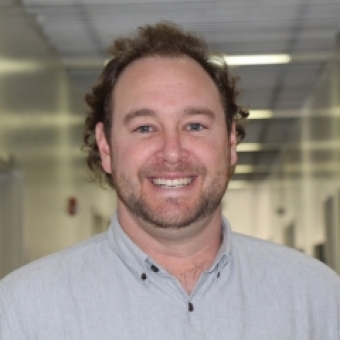 Tuesday, February 4, 2020
The American Chemical Society Catalysis Science and Technology Division have recognized UC Santa Barbara Department of Chemical Engineering Professor Phil Christopher with the Early Career in Catalysis Award. 
Professor Christopher is an Associate Professor and Mellichamp Cluster Chair of Sustainable Manufacturing, and will receive the award at a special symposium at the ACS Fall National Meeting and Expo in San Francisco to be held August 16-20, 2020. 
The ACS CATL award recognizes and encourages accomplishments and innovation of unusual merit by an individual in the early stages of their career, who have received a PhD in the past 10 years. Christopher completed his Bachelor of Science degree at UC Santa Barbara in 2006, and transitioned to the University of Michigan, where he received a Master of Science in 2008, and PhD in 2011, both in Chemical Engineering. He joined the University of California, Riverside in September 2011, as an Assistant Professor with joint appointments in the Chemical & Environmental Engineering Department, and Materials Science & Engineering Program.
Christopher is the recipient of various honors, including the 2012 Young Scientists Award from the International Congress on Catalysis, 2014 Army Research Office Young Investigator Award, and 2016 National Science Foundation Early CAREER Award. 
–Melissa Walker is the Communications Coordinator for the Department of Chemical Engineering.