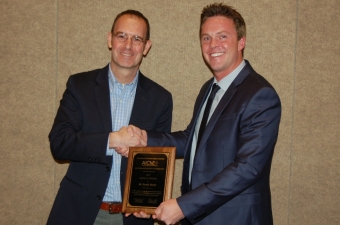 Tuesday, November 7, 2017
Professor Scott Shell was named the 2017 recipient of the AIChE CoMSEF Impact Award. The Computational Molecular Science and Engineering Forum (CoMSEF) Impact Award recognizes outstanding research in computational molecular science and engineering, encompassing both methods and applications.
Professor Shell was recognized "for the development of a powerful statistical mechanical theory of coarse-graining and associated multiscale algorithms to understand complex biomolecular, liquid, and soft material systems." 
Nominees may hold positions in academia, industry, or a government lab, and must be in the early stages of their professional careers, defined as being within 15 years of completion of their highest degree. Professor Shell has been a member of the faculty at UC Santa Barbara, since 2007.
Professor Shell received the AIChE CoMSEF Impact award at the AIChE Annual Meeting held October 29 to November 3, 2017, in Minneapolis, MN. 
"It's a tremendous honor to be recognized by this particular community of peers that knows our work so well," said Shell. 
The AIChE Annual Meeting is the premier educational forum for chemical engineers interested in innovation and professional growth. Academic and industry experts will cover wide range of topics relevant to cutting-edge research, new technologies, and emerging growth areas in chemical engineering.
As part of the award, Professor Shell gave an invited talk within the CoMSEF Plenary session describing his research. 
The Shell Research Group focuses on several problems in contemporary biophysics and condensed matter theory, using modern tools of statistical mechanics and molecular simulation, including folding and design principles in proteins, peptide structure, self-assembly, and aggregation, water and aqueous solutions, and multiscale modeling and advanced molecular simulation methods.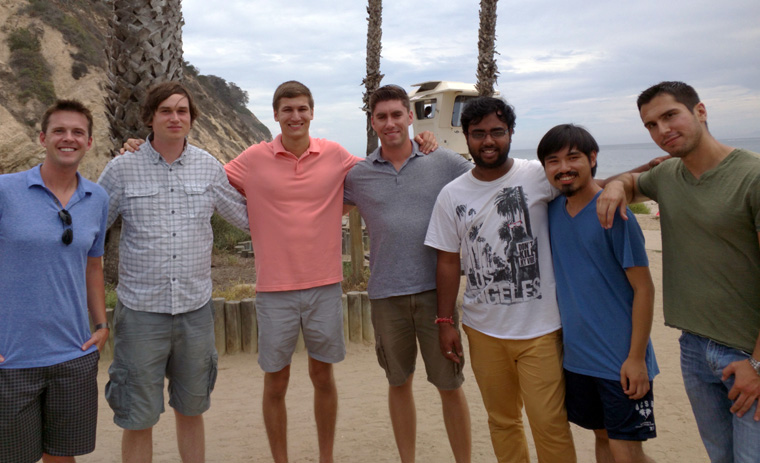 Updated 11/16/17
– Melissa Walker is the Communications Coordinator for the Department of Chemical Engineering